Space Group Diagram Symbols
Return link to the guide
---
Each of the space group diagrams illustrated in this hypertext book contains one or more of the symbols shown in the table below. More information may be discovered by clicking on the symbols.
Note that the symbols may occasionally be discussed with reference to screen Cartesian coordinates, i.e. the plane of the screen is XY with the X direction horizontal and Y direction vertical. Likewise the normal to the screen is referred to as Z. Fractional cell coordinates are always given in italized lowercase form, i.e. x,y,z.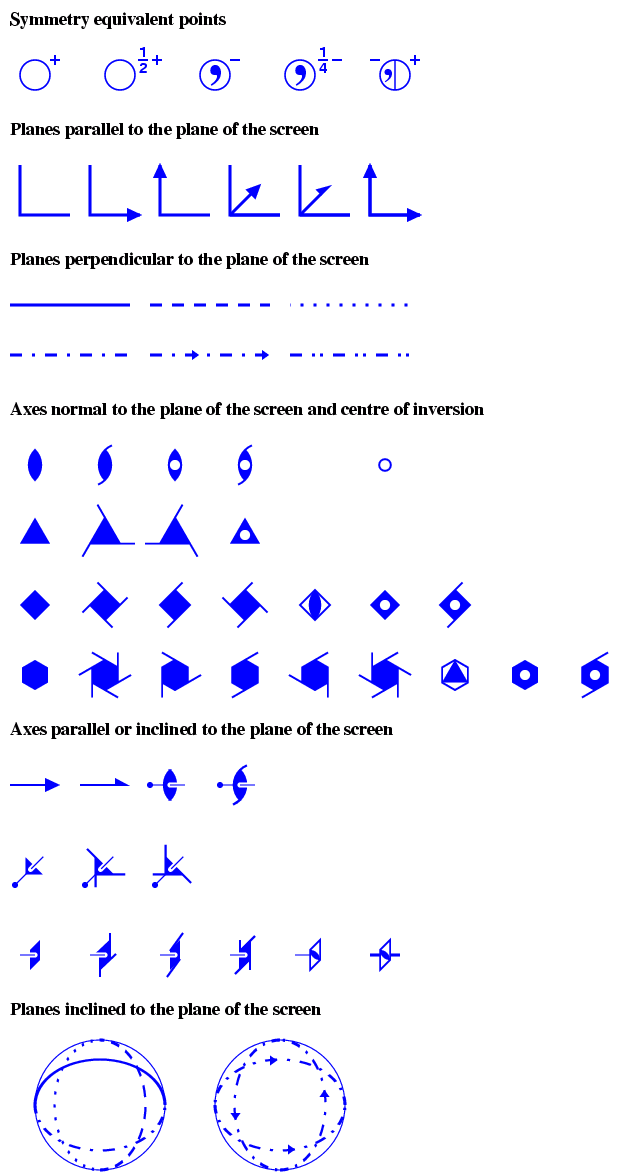 ---
© Copyright 1997-1999.
Birkbeck College, University of London.